This Mother's Day, get your mind together and prepare for a celebration of symbolic joy. If you are like me, you are expecting a heartfelt, mindful, and Earth friendly celebration of all the hard work you've done for your children since last year.
This list does NOT include Walmart, Amazon, or Target.
Here's four amazing and local gifts that make awesome Mother's Day gifts for any mom.
A shaper- It's confidence in a garment. Super great for new moms and those currently in a fitness journey. Every mom wants o feel as attractive as the moment she made you. Even if she hasn't said it. A shaper could even be a gift for you. Mom whole life will get pulled together in three minutes or less. Here's me in mines. 'Yes, I'm feeling myself!' My husband and kids love to see me dress up with this under my clothes. I can also say that it feels great on my back. Mom can wear this all day long! It won't go anywhere . And to push you to buying, here my personal shopper code!
2. A book –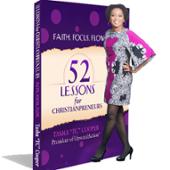 Not just any book but a collection of thoughts that encourage, guide and inspire your mom to be an even better human. We so often get stuck just being your mom. Other loose sight of what's important. This collection of books will help her gain and keep focus of what most important and strategically guide her to achieving her goals.
Get 3 Books for $33 (includes shipping)
*Plus 2 BONUS digital PDFs
52 for Christianpreneurs
30-Day SMART Goal Planner The Face of Civility!
CLICK HERE TO ORDER.
Live plants! Cut flowers die. Succulents are known to reduce 5G emission. These custom gifts are perfect because they not only clean the air, lasts forever*, but are so beautiful and relaxing to look at. They are created right after the order is received and shipped out immediately. (See them here on QC supermom page)
4. A hot home cooked meal, or desert. I promise you it does have to be elaborate but take your time and do your very best. We ultimately want a peaceful day with our sweet babies. No silly fights or messes to clean up. Just loving, peaceful vibes. Need Ideas? Try my Pinterest page. (or here )
I have over 12k users visits each month. It's a fun collection of things to choose from. I'm on assignment. And my kids know it. Each year they get an opportunity to assess how I perform as a mom based on very specific questions. This year a few of my older kids helped create this questionnaire for my younger four boys. It should be interesting to see what they think of my mothering swag over the past 12 months. #MOMReview . Want to take it with your children? Click that link —> https://forms.gle/aEwc5k9xHLkSqAbP6…